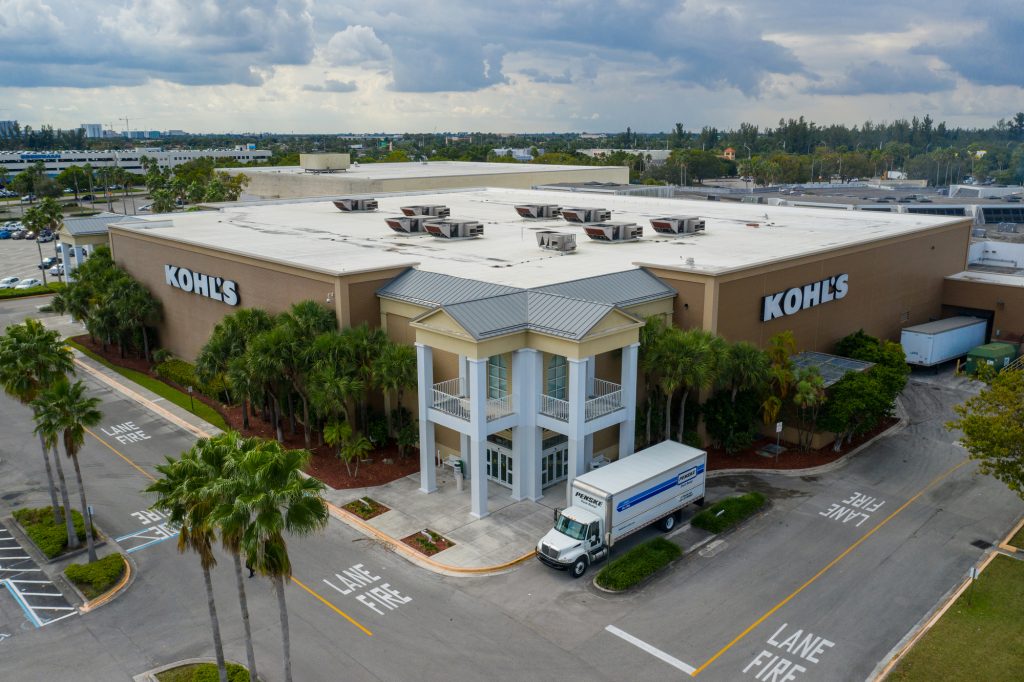 8 Types of Retail Shopping Centers
If you asked five people to describe a shopping center, chances are you would end up with at least 2 or 3 widely varying answers. If someone described a shopping center as a strip mall with a grocery store, they would be correct. If someone described an indoor shopping destination with multiple large anchor stores, they would also be correct. A small strip of 5 or 6 stores would also be acceptable example of a retail shopping center.
All of these answers are correct because the definition of a retail shopping center is incredibly broad. A retail shopping center is defined as a group of retail and other commercial establishments that is planned, developed, owned, and managed as a single property with on-site parking. Retail shopping centers are typically configured as malls or strip centers.
Shopping Center Configurations: Malls vs. Strip Centers
Malls are defined as enclosed properties with a central walkway where retail storefronts face one another. Strip centers do not include enclosed hallways. Retail storefronts are connected by common walkways and usually configured in a straight line, L, or U shaped layout. Both configurations include on-site parking for shoppers.
Based on these two traditional configurations, there are 8 different types of retail shopping centers. Defining characteristics of each include the number of anchor stores, types of anchors, square footage, and the primary trade area where they draw customers. Click on one of the 8 types of retail shopping centers to learn more about it: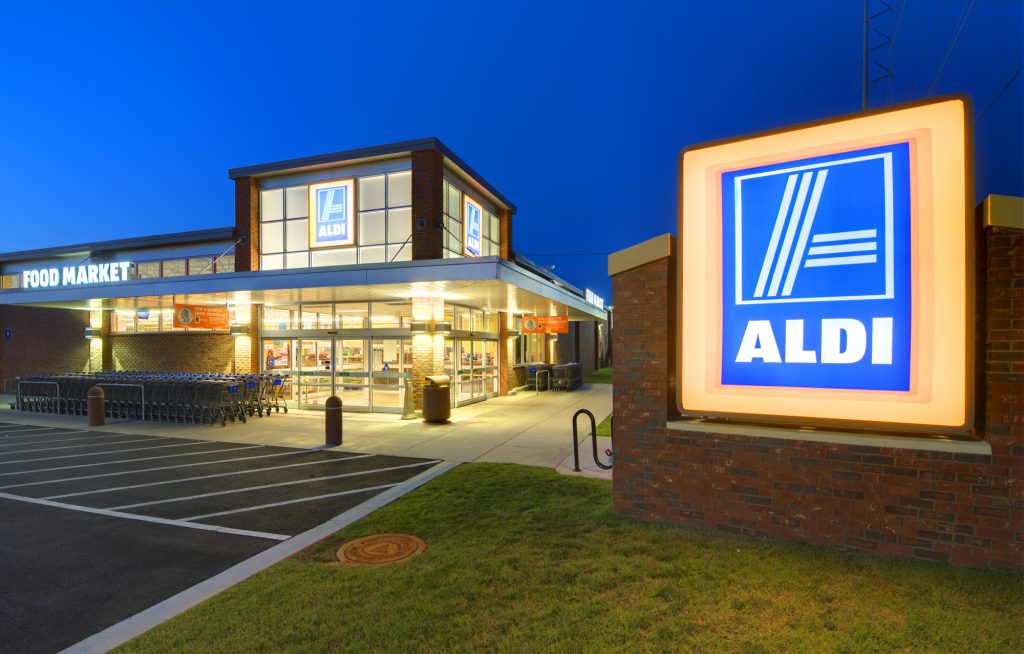 1. Neighborhood Center
The most common type of shopping center is the appropriately named neighborhood center. These properties use the outdoor straight line strip configuration, typically feature 1 anchor store, and generally range from 30,000 to 150,000 square feet. Their name is derived from their small "neighborhood" centric primary trade area of 3 miles.
Neighborhood center retailers mainly offer day to day needs including groceries, convenience items, personal services, snacks, pharmaceuticals, and other health related items.The most common anchor of the neighborhood center is a grocery store. According to the International Council of Shopping Centers, over 50% of neighborhood centers are anchored by a grocery store. One third of neighborhood centers have drugstore anchors.
2. Community Center
Community centers are larger versions of neighborhood centers characterized by a wider range of retail stores. They normally offer 100,000 to 300,000 square feet of retail space featuring two anchor stores. With a broader focus, the community center draws customers from a primary trade are of 3 to 6 miles. Of the 8 types of retail shopping centers, community centers come in the most shapes and sizes.

Community center anchors include grocery stores, super drugstores, discount department stores, and in certain markets, home improvement stores. Many community centers featuring discount department stores are also referred to as discount centers. Regency Centers is one of the largest managers of community centers in the United States.
3. Regional Center
In most parts of the country, the local mall is the textbook definition of a regional center. These properties are enclosed malls, typically offer 400,000 to 800,000 square feet of retail space, and have at least 2 anchors. They draw customers from a primary trade area of 5 to 15 miles. In most cases, a large percentage of the general merchandise available in regional centers is apparel. The traditional draw to regional centers are anchor stores. Simon Property Group is the largest owner and operator of regional centers in the United States.
Due to the rise of e-commerce, many regional centers are considered troubled, unhealthy, or dying malls. These centers have vacancy rates over 10% and at least one or more empty anchor store. One of the great challenges facing the retail property management industry is how these properties will be repurposed in the future.

4. Super Regional Center
The largest type of shopping center are super regional centers. Not surprisingly, many of the United States' largest shopping malls are super regional centers. This is because super regional centers typically have 3 or more anchors and at least 800,000 square feet of retail space. They also draw on larger population bases, attracting visitors within a 5 to 25 mile radius of the property.
The key distinction between super regional centers and regional centers are size and trade area. Super regional centers are larger, have more anchor stores, and draw from a larger primary trade area. The Mall of America in Bloomington, MN and American Dream in East Rutherford, NJ are the two largest super regional centers in the country. Both are owned by Triple Five Group.
5. Fashion Center
Fashion centers, similar to outlet centers, are defined by high fashion and luxury brand retailers. These centers feature retail locations for globally recognized fashion brands such as Louis Vuitton, Gucci, Hermès, Chanel, and Burberry. They generally offer 80,000 to 250,000 square feet of retail space and draw customers from a primary trade are of 5 to 15 miles. Anchor stores at fashion centers are normally luxury department stores such as Bergdorf Goodman or Saks.
Located in Irvine, CA, South Coast Plaza Mall is the largest fashion center in the United States. It is home to the largest concentration of luxury retailers in the country. Not surprisingly, its $1.5 billion in annual sales volume also ranked first in the United States in 2019.
6. Power Center
The defining characteristic of power centers are their anchor stores. For a shopping center to be considered a power center at least 75% to 90% of the available retail space must be dedicated to anchor stores. They range in size from 250,000 to 600,000 square feet and draw customers from a primary trade area of 5 to 10 miles. Power centers can be entirely made up of anchor space or include a few small retail storefronts.
Power center anchors are typically home improvement stores, discount department stores, or warehouse clubs. Often called category killers, power center retailers offer a wide range of products and maintain pricing power over smaller local retailers. When a Home Depot opens in a local power center, it often puts a local hardware out of business. Kimco Realty is one of the largest power center property management companies in the United States.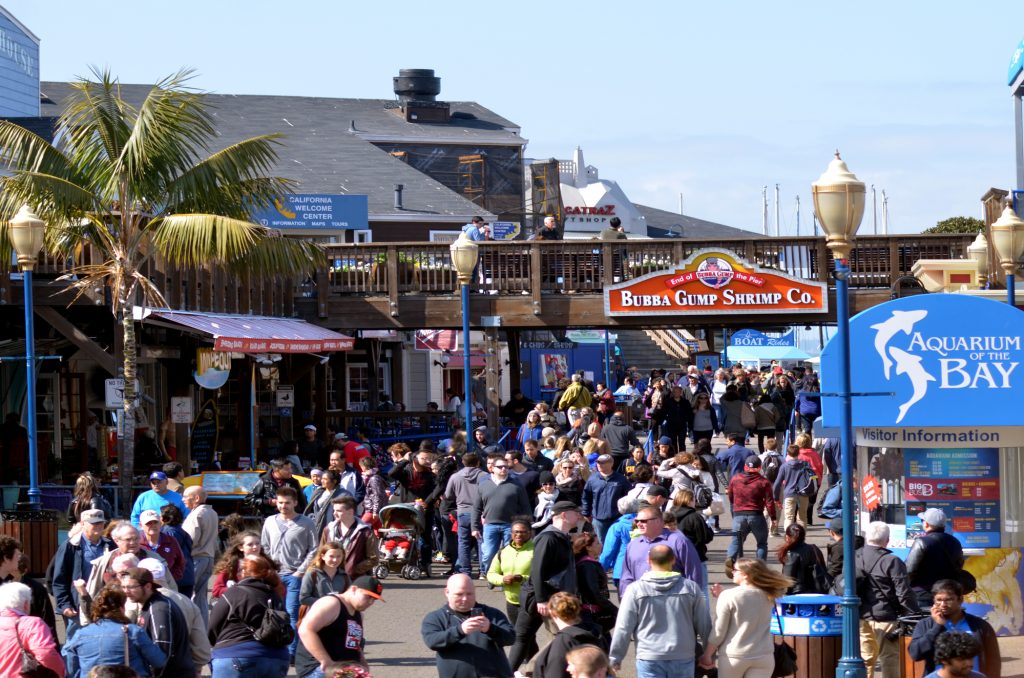 7. Theme Center
Often redeveloped in urban settings within older buildings, these shopping centers are characterized by a unifying theme. This theme can apply to both architectural style of the building and the property's retail offerings. Theme centers do not feature anchor stores and are generally range in size from 80,000 to 250,000 square feet. In addition to retail stores, most theme centers include multiple restaurants and entertainment venues.
Unlike other types of shopping centers, theme centers do not have a primary trade area. This is because their primary focus is drawing tourists to the property. Two well known theme centers include Pier 39 in San Francisco, CA and Faneuil Hall Marketplace in Boston, MA.

8. Outlet Center
The final type of shopping center is the outlet center. Typically using the strip center configuration, outlet centers rarely have anchor stores and vary greatly in size, ranging from 50,000 to 400,000 square feet. Outlet centers are uniquely defined by their tenants, which are always manufacturer outlet stores. This is a hard requirement for a property to be considered an outlet center. These stores exclusively sell products from single manufacturer, often at discount prices.
Due to discounted prices on well known brands, outlet centers are some of the most popular retail shopping destinations in the United States. As a result, they actually have the largest primary trade area of any shopping center, typically drawing customers from 25 to 75+ miles. It is not uncommon for the largest outlet centers in the country to draw customers from hundreds of miles away via organized bus trips. Tanger is one of the most well known owners and operators of premium factory outlet centers in the United States.
Find Contractors Using BidSource
Property managers can use BidSource to have the Property Manager Insider team locate a qualified commercial contractor for their next project or service call. Just fill out the form with your project details and a member of our team will be in touch.