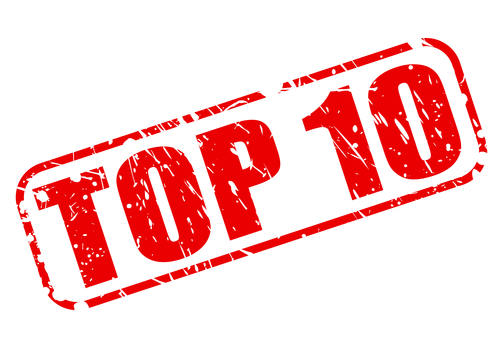 The 10 Largest Apartment Management Companies

With over 1,400,000 multifamily units under management, these are the ten biggest apartment management companies in the United States. Click on any company to learn more about their organization and portfolio.
3. Pinnacle – 162,000 Units
7. MAA – 99,792 Units
About The 10 Largest Apartment Management Companies
About Greystar Real Estate Partners

Headquartered in Charleston, South Carolina, Greystar is by far the largest manager of apartments in the United States. In fact, they manage more units than the last four companies on the largest apartment manager companies list combined. They are privately held and have been led by current CEO Bob Faith since he founded the company in 1994.

About Lincoln Property Company

The second largest apartment management company, Lincoln Property Company is headquatered in Dallas, Texas where they are led by current CEO Tim Byrne. In business since 1965, they are unique in that they also manage commercial and mixed use properties. According to their LinkedIn page they have over $76 billion in assets under management and over 112 million of commercial real estate. Consequently, they are by far the largest overall property manager on this list.

About Pinnacle

While they remain the third largest apartment management company in the United States, Pinnalce's total number of units under management shrank by 10,000 in the past year. Established in 1980 Pinnacle is a privately held company headquartered in Dallas, Texas. The current CEO is Rick Graf.

About Alliance Residential

Another privately held company, Alliance Residential operates in 33 markets from their headquarters in Phoenix, AZ. After ranking as the 7th largest apartment management company, they made the biggest move in the top 10 by moving up 3 spots. Bruce Ward serves as the current Chairman of the Board and CEO.

About FPI Management, Inc.

Halfway through the list of the 10 largest apartment management companies is FPI Management, Inc. out of Folsom, California. Unlike the first four companies on the list, 35% of their portfolio is made up of affordable housing units. Additionally, they do not own or develop properties, focusing exclusively on third party management for private and institutional investors. Dennis Treadaway is the current CEO.

About WinnCompanies

Founded in 1971, WinnCompanies current portfolio totals over 121 million square feet. While they manage over 100,000 units, one notable area of their portfolio is the redevelopment of 32 historic properties into 3,100 mixed-income units. Headquartered in Boston, Massachusetts, Gilbert Winn is the current CEO.

About MAA

A publicly traded real estate investment trust (REIT), MAA is the first public company in the top 10. What makes MAA unique among the top 10 is they are actually the largest apartment owner in the country. Unlike the other companies on our list, they own and manage their entire 99,792 unit portfolio. Based out of Memphis, Tennessee, the current CEO is Eric Bolton.

About Apartment Management Consultants

The youngest company on the list, Apartment Management Consultants was founded in 2000 and quickly grew into one of the biggest players in the apartment management industry. They are another company that focuses on third party management, and do not own or develop properties. The current CEO is Brenda Barrett, the only female CEO on our list of the 10 largest apartment management companies. Apartment Management Consultants is headquartered in Cottonwood Heights, Utah.

About BH Management, LLC

By adding over 12,000 units to their portfolio in 2018, BH Management became one of the 10 largest apartment management companies. Based in Des Moines, Iowa, BH Management's founder, Harry Booker, continues to the lead the company he started in 1993 in his current role as Chairman.
About Equity Residential

While Equity Residential is the 10th largest apartment management company, they are the 3rd largest owner of apartments in the United States. They are a publicly traded company under the direction of Mark J. Parrell, the current CEO. Equity was founded by real estate pioneer Sam Zell and is one arm of his diversified portfolio that also includes Equity Lifestyle Properties and Equity Commonwealth, which focus on manufactured home communities and commercial office properties, respectively.
*Data sources for this article include the National Multifamily Housing Council, the National Association of Real Estate Investment Trusts, and Wikipedia.
Find Contractors Using BidSource
Property managers can use BidSource to have our team find a contractor ready to assist with your next project. Share your project details using the form below and our team will be in touch with a qualified contractor!