As a commercial property manager, your tenants' satisfaction should be a top priority. Happy tenants lead to lower turnover rates and increased revenue. However, managing the tenant experience while juggling other daily tasks is difficult for many property managers.
The solution? Investing in tenant experience software.
The digital tools in this software allow you to access real-time data on your tenants' feedback, preferences, and experience. You can use that data to tailor your building's amenities, services, and communication to meet your tenants' needs and expectations.
That's not all, though. Read on to discover the many benefits of tenant experience software and take your property management to the next level.
The ROI of Investing in Tenant Experiences
As a commercial property manager, you always look for ways to improve your bottom line. There are several ways to do that. However, one of the most efficient ways is dialing down and focusing on your tenants.
How does that pay off? First and foremost, tenant experience software allows you to streamline and automate previously manual processes. This includes:
Maintenance requests
Rent payments
Complaints
This means less time spent on administrative tasks and more time spent on improving the tenant experience. Over time, that leads to increased tenant satisfaction and retention.
But the benefits don't stop there. Investing in tenant experience software allows you to collect valuable data on tenant behavior and preferences. You can turn around and use this data to make informed decisions about:
Renovations
Amenities
Other upgrades
Ultimately, when tenants are happy with their experience, they're more likely to renew their leases and recommend your property to others. As mentioned, this leads to a lower turnover rate and increased revenue.
What is Tenant Experience Software?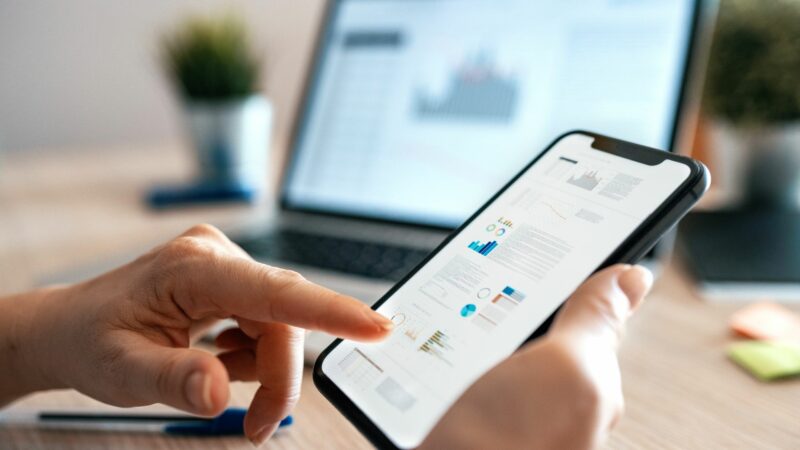 Tenant experience software helps commercial property managers enhance the tenant experience. Through the software, they can manage tenants' interactions and automate the routine tasks associated with their daily job responsibilities.
Features of each software vary depending on who the software is for. For example, Comfy is specifically for office buildings and workplaces. Building Engines' Bengie is better for property managers looking for software to improve communication efforts.
Ultimately, though, most software offers the following features (among many others!).
Mobile Applications
Most tenant experience software comes with mobile apps that allow tenants to communicate with the property management team anytime, anywhere. Via mobile apps, tenants can:
Make work orders
Schedule maintenance appointments
Receive notifications of upcoming tasks
It's not just about making it easier for tenants to communicate with you, though. Most offer two-way messaging capabilities with tenants. This makes it easier to keep tenants up-to-date with information regarding the property.
Workspace Booking
As a commercial property manager, your job entails so much more than just answering emails and looking for the right commercial contractor. This is especially true if you have a large real estate portfolio.
Part of your job entails ensuring tenants get the most out of the space they're renting. Making daily life easier for them improves their tenant experience. One easy way you can do that is to help them reserve workspaces within a building.
Common reservations building managers and businesses have to make include the following:
Parking spaces
Conference rooms
Common areas
With tenant experience software, tenants can access features that allow for hassle-free reservations of these spaces.
Tenant Experience Surveys
Getting feedback from tenants is essential for improving their experience. Tenant experience software makes it easy to create surveys you can send to tenants via the portal or email. The software then allows for easy analysis of the feedback, making it easier to make necessary changes.
AI integrations are evolving rapidly in the real estate sector, too. This means you can expect AI features to help improve these offerings in the near future. Such features could include smart chatbots or improved analytics and reporting.
Best Tenant Experience Software
Ready to start using this helpful software? There are several options to choose from.
Ultimately, it's important first to identify the features you're looking for. Then, compare software options to choose one that fits your needs and budget.
To help you start your search, here are three tenant experience software offering unique features.
HqO
HqO helps enhance the tenants' experience by unifying building technology and data. The platform offers a command center that gives managers the tools they need to gain real-time insights into each property's performance. It also integrates:
Mobile apps
Digital content
Communication channels
HqO's features also provide tenants with convenient access to a building's:
Amenities
Services
Community features
The benefits of these features include improved workplace productivity, amenities utilization, and community engagement.
Building Engines
Building Engines offers Bengie. It's their innovative tenant experience software platform for property management teams and tenants. It improves communications through tools such as text messaging.
Through the Bengie app, tenants can easily:
Make service requests
Schedule appointments
Register visitors
This all makes tenant management a breeze for you. However, it makes life easier for your tenants, too.
Best of all, you can leverage Bengie to make building-wide announcements and communicate with tenants via mobile devices. These features foster stronger landlord-tenant relationships.
Equiem
Finally, we have Equiem. It also offers tenant communication features. However, you can also use it to manage space reservations and other tenant experiences.
Equiem's eCommerce functionalities are what separates it from its competitors, though. The app features a built-in eCommerce platform, allowing tenants to purchase products and services directly. This includes:
Why would a property manager need this kind of feature? It helps you generate additional revenue by partnering with local businesses.
Furthermore, the platform is highly customizable. This lets you offer in-tune services to tenants' needs and streamline operations.
Property Management Tips
Tenant experience software is a game-changer for commercial property managers. It enhances the tenant experience by offering a range of features crucial for running a commercial building effortlessly.
This software is just one small component of improving the tenant experience. To help you boost your bottom line, continue reading our other helpful guides. They're full of commercial property management tips.
Interesting In Learning More About Tenant Experience Software
Contact us if you want to learn more or have any questions about property management software and how it can help you in your business.