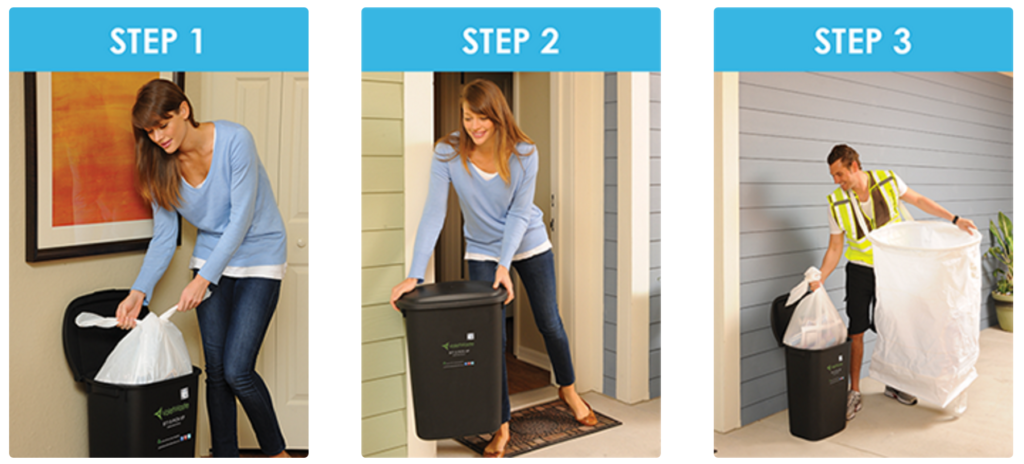 Read Important Terms Before Signing

Before signing a valet trash service contract, property managers need to spend time reviewing the contract terms. Four key areas of the contract are especially relevant to property managers:
While the contracts will cover other terms, these are the most important ones for property managers to review. Below, we outline the key issues and concerns over each area in more detail.
Payment Terms

While signing a valet trash service contract is an opportunity for property managers to increase net operating income, it is important they understand the payment terms.
In virtually every scenario, the property management company pays the valet trash service provider. Residents are then charged for the service as part of their lease.
Theoretically, the property management company is covering the cost of service for any delinquent residents. If a property had a high volume of delinquent residents, combined with very strict payment terms, it could create an unnecessary cash flow problem.
Cancellation Terms

In addition to knowing payment terms, property managers need to know the cancellation terms on their valet trash service contract. Despite claims from valet trash companies about being a top 10 apartment amenity, residents have mixed feelings about the service.
A standard valet trash service contract will have minimum commitment and possibly renew automatically. As a result, property managers need to understand these terms prior to signing the contract. This is a surefire way to protect your property from being trapped in an unwanted valet trash service contract.
Service Terms

What exactly does your valet trash service contract cover? Will pickups take place 3 nights or 4 nights per week? What times are the nightly collection windows?
These types of questions, and the other logistical details, are covered in the service terms. While these terms are normally straightforward, property managers should still review them to understand the exact scope of service provided. It is important to know these terms, so they can be clearly articulated to residents.
Renewal Terms

Since property managers pass on valet trash costs to residents, understanding renewal terms is extremely important. In fact, they are critical to ensuring the valet trash service positively impacts net operating income.
What if the valet trash service increases prices by 10% every year, per the renewal terms? If property managers are not aware of these renewal terms, increases to net operating income can disappear. Consequently, property managers need to educate residents about any potential increases they can expect to pay.
Great Valet Trash Service Providers

Ready to find a great valet trash service provider? Let Property Manager Insider's BidSource team do the heavy lifting. Just tell us about your property and we will connect you with two local valet trash providers.
If you prefer to find your own vendors, check out our valet trash provider guide to learn more about industry leaders from around the country.