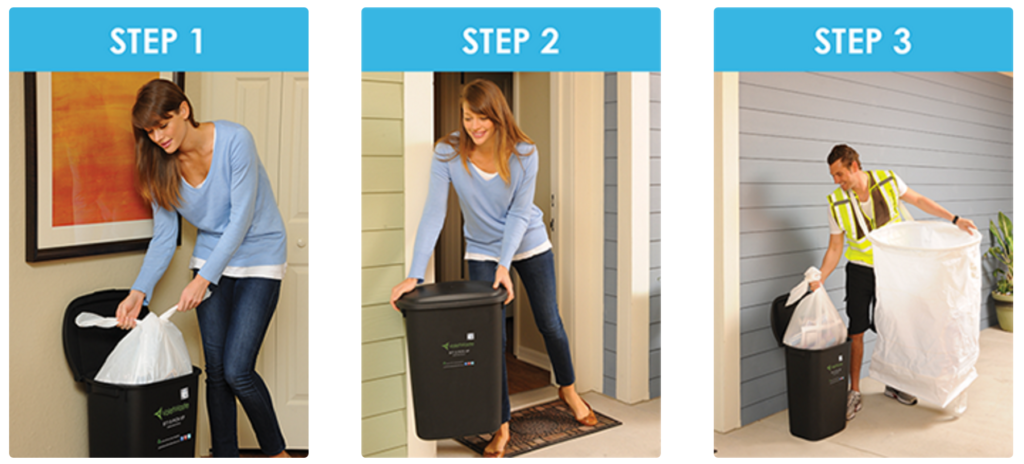 How Much Does Valet Trash Service Cost?

First of all, the answer to this question will be very different based on who you ask. The costs of valet trash services are not the same for residents and property managers. As a result, you might hear that it costs as little as $8 per month or as much as $35 per month.
While it is easy to give a quick range for the cost of valet trash service, prices vary greatly based multiple factors. For property managers there are four factors that drive valet trash service costs. These include property type and size, special collection times, frequency of service, and in some cases contract length.
How Much Does Valet Trash Service Cost Property Managers?

Property managers contract valet trash services on a price per unit per month. Normally they run about $8 to $15 per unit. Consequently, a 100 unit property would pay between $800 and $1,500 per month. There are additional factors that impact the cost of valet trash services for property managers. One important thing to remember, is that valet trash costs are passed to residents. If one property manager pays $8 per unit and another pays $10 per unit, the property manager has the ability to pass the $2 price difference to residents.
Property Type and Size

The overall size of a property impacts the cost of valet trash services for property managers. This is because valet trash companies become more efficient based on the type and size of a multifamily property. The optimal property type and size for valet trash companies are garden style properties with over 300 units. These properties will often receive the best pricing per unit.
While 300+ unit garden style properties typically get the best pricing for doorstep trash pickup, smaller properties often face higher costs. This is because it costs the same amount to send trash valets to a property with 100, 200, or 300+ units. As a result, smaller properties are charged higher per unit rates for doorstep trash collection.
Frequency of Valet Trash Pickup

The standard valet trash service collects trash between 8PM and 11PM 5 nights per week, normally Sunday to Thursday. While this is the industry standard, there are exceptions. For example, Royal Trash Valet offers estimates based on 3 or 5 collections per week, with the cost going from $8 per unit to $12 per unit.
While the other factors impacting valet trash fees mostly increase costs, frequency of collection is one that works both ways. If a property manager increases or decreases the number of weekly collections, costs react accordingly.

Special Collection Times

In addition to the frequency of trash pickups, special weekend collections can impact price. While these are not incredibly common, they are offered, especially for student housing communities. For example, National Doorstep Pickup has special programs for student housing communities after football tailgates.
As a result, the per unit rate for doorstep trash pickup at a property with special collection times will be higher than one following the industry standard valet trash collection schedule of Sunday to Thursday.

Valet Trash Contract Length

Many times, valet trash services are contracted on a minimum 1 year basis. However, some providers will offer 24 or 36 months to property managers. In certain situations, a discount will be applied if a longer contract is signed. This is done on provider by provider basis and each will offer different incentives for signing a longer contract.
Depending on property type and size, this can greatly impact valet trash profits. If a 300 unit complex lowers their monthly costs $1 per unit on a 2 year contract, it increases valet trash profits by $7,200 over the life of the contract.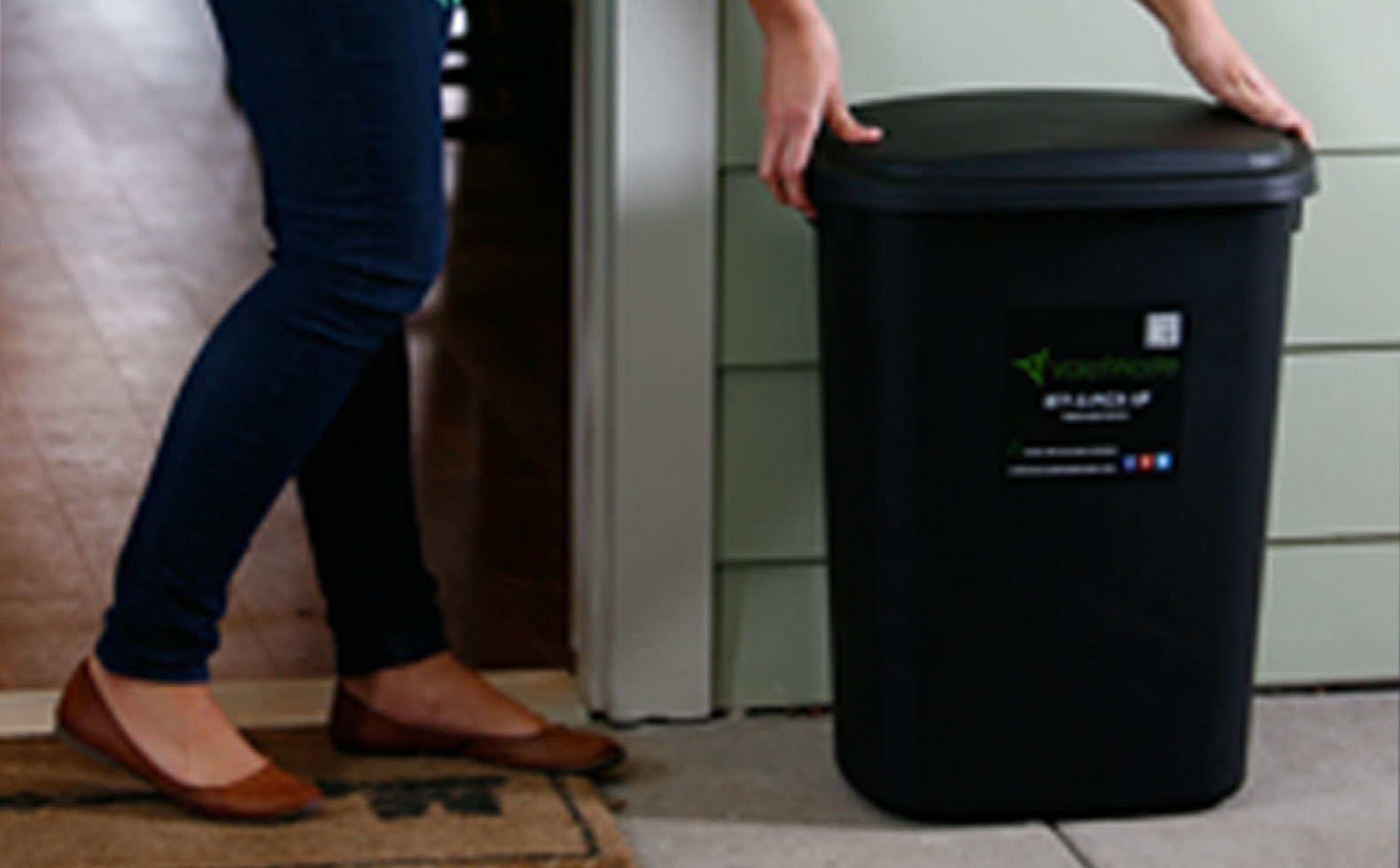 How Much Does Valet Trash Cost Residents?
While property managers contract the valet trash service, their residents foot the bill. Many times residents pay between $25 and $35 per month for valet trash service. In most cases the valet trash service cost is included in a residents' lease. Furthermore, it is not an optional amenity, but a mandatory service. Residents are not given a choice of whether or not they want to use the service.
Additionally, residents will pay more based on the same factors that increase or decrease costs for property managers. Residents at a property with 3 collections per week will (usually) pay less than residents at a property with 5 weekly collections. Students living at properties with Saturday collection service would similarly pay more.
If the typical provider charges $8 to $15 per month, why do property managers charge residents $25 to $35 per month? The answer is straightforward, valet trash is a profit center for property managers and owners.
Valet Trash as a Profit Center

In many cases, valet trash services act as a center for property managers. In addition to the other benefits it provides, such as a cleaner community, property managers are able to monetize their resident's trash. The money is made by simply charging residents more than the contracted per unit price.
On many message boards and leases, residents note valet trash service costs around $30 per month. Furthermore they fine residents who do not use the service regularly enough. Fines are normally $25. Consider a 100 unit property contracted for $12 per unit per month.
The property manager pays $1,200 per month for the service
Residents are required by their lease to pay $25 per month for the service
Property managers collect $2,500 per month from residents
Property managers make $1,300 per month off their residents' trash
A property manager with a 1,000 unit portfolio could earn $13,000 per month off their residents' trash. This is over $150,000 annually. Since it came onto the scene in the last decade, valet trash has exploded in use as a result of the financial impact it can have for property managers.
Valet Trash Service Providers

Looking to hire or change your valet trash service? Need a free valet trash quote? We have compiled a our valet trash service guide which highlights some of the industry's top providers. Additionally, property managers can use BidSource to have the Property Manager Insider team locate a qualified vendor in their local market. Just fill out the form below and a member of our team will source a qualified valet trash provider for your property.