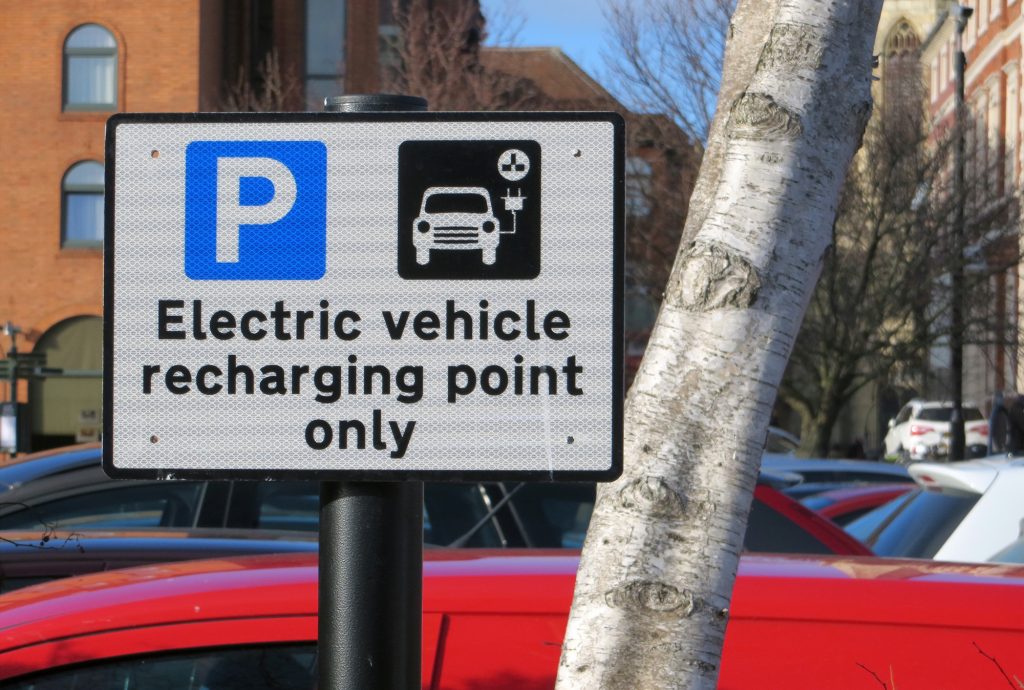 DC Fast Chargers Cost $28,000 to $140,000 Installed

According to a study from the International Council on Clean Transportation, DC Fast Chargers (DCFC) cost approximately $28,000 to $140,000 installed. This is the total installation cost per station. Factors that drive costs include the kW charging capacity, the brand of DC Fast Charger, sitework necessary for installation, and local labor rates. Approximate installation costs increase significantly based on the kW charging capacity of the stations:
Networked 50kW DCFC – $28,000
Networked 150kW DCFC – $75,000
NetWorked 350kW DCFC – $140,000
DC Fast Chargers are highly electrified pieces of industrial grade equipment. This makes every facet of installing DC Fast Chargers more expensive than AC Chargers, which typically cost around $6,000 to install. While they are expensive to install, commercial DC Fast Chargers for electric vehicles offer many benefits and are a great choice for some commercial properties including office buildings, large shopping malls, retail centers, and more.


Find EV Charging Station Installers
What Are Commercial DC Fast Chargers?

DC Fast Chargers are a type of electric vehicle charging station. In general, they look and function like any other commercial EV charging station. Drivers pull up and plug in to recharge their vehicles. The stations use different cables and connectors, but are generally compatible with every major electric vehicle maker except Tesla, which requires special adapters to use any non-Tesla charging station.
What makes them unique is they use direct current (DC) to supply power. Currently, this is the fastest and most efficient way to recharge an electric vehicle. A mid-range commercial DC Fast Charger can recharge the average EV on the road today to 80% in about 30 minutes. Since DC Fast Chargers are used almost exclusively in commercial applications, they often charge users via mobile or electronic payments.

Cost of DC Fast Chargers vs. Cost of AC Chargers

There are two main reasons DC Fast Chargers are significantly more expensive than cost to install AC Chargers.
First, the equipment is significantly more expensive. ChargePoint, one of the top EV charging station manufacturers, offers a wide range of both DC and AC charging stations. Their ChargeExpress 200 retails for $38,5000. It is a 50kW DC fast charging station that offers a charge of 200 miles per hour. By comparison, their Gateway commercial models range in price from $4,505 to over $8,200. These models are 7.2kW Level 2 AC chargers that offer about 24 miles of range per hour of charging.
The second factor driving the significant price difference between DC charging stations and AC charging stations is installation costs. DC Charging stations for electric vehicles are heavily electrified pieces of industrial grade equipment. As a result, they are far more expensive to install than AC charging stations.


Get An EV Charging Station Quote
Where Should DC Fast Chargers Be Installed?

Since commercial DC Fast Chargers cost anywhere from $28,000 to over $140,000 to install, they should only be installed in certain places. They are best suited for commercial applications where electric vehicle owners need to quickly recharge their cars.
Travel rest stops, gas stations, parking garages in urban areas, and even large strip centers along major highways are good candidates for DC Fast Chargers. This is because electric vehicles traveling long distances will not only need to stop and recharge, but will want to do so quickly. In almost every scenario, these charging stations will be monetized and electric vehicle owners must pay to use them. High end class A office parks and large retail shopping centers, such as super regional centers, are also good candidates for DC Fast Chargers. This is especially true in areas with high concentrations of electric vehicle owners.
Given how much commercial DC Fast Chargers cost, they are rarely used outside of monetized commercial applications. They are rarely used at multifamily properties, condominiums, hotels, or single family homes, where EV owners can charge overnight.
Free EV Charging Station Installation Quote
Need a quote to install an EV charging station at your property? The
BidSource
team at Property Manager Insider will find a qualified local contractor to assist with your project! Just tell us about your project using the form below and our team will match you with a local company ready to provide a free quote.
EV Charging Station Lead Form