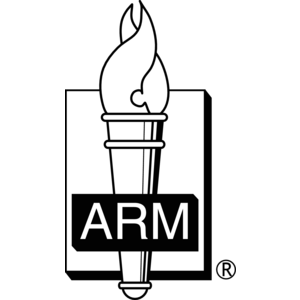 The Accredited Residential Manager Designation

Do you run a mobile home park? Or manage a community of townhouses? Maybe an apartment building?
An accredited residential manager demonstrates excellence in residential property management. Accredited professionals are known as an ARM. The ARM designation can be earned by professionals managing all types residential properties. While there are minimum unit requirements, these are all ARM eligible properties:
Multi-family apartments
Single family homes
Condo's and HOA's
SRO's and dormitories
Mobile home parks
In contrast to designations offered by CAI and NAA, the ARM designation is less property specific and more skill set specific. As a result, it is widely recognized in the residential property management industry.

Earning the Accredited Residential Manager Designation

While most property manager's know IREM for commercial properties, they actually run the ARM program. It is one of their property management credential for residential property managers. The ARM designation has similar requirements to other IREM certified property manager credentials. This includes minimum portfolio sizes, years of experience, and industry knowledge.
In contrast to other IREM designations, the ARM program has the shortest practical experience requirements. Other requirements include:
12 months residential property management experience
Managing a minimum sized portfolio based on property type
Passing the accredited residential manager exam
Three letters of recommendation from industry professionals
Approval from the candidate's local IREM chapter
Completing IREM's property management ethics exam
Long Term Career Benefits

While it is not easy to become an ARM, the work is worth the reward. First and foremost, it shows a passion for residential property management. As a result, employers reward ARM's with higher salaries and bonuses. This is especially true for professionals with less than 3 years of experience, where the average ARM earns $52,095 per year. Consequently, ARM's have enjoyed consistent salary and bonus growth over the past 25 years:
Another benefit of the ARM designation is versatility. It is not specific to just HOA's, apartments, or single family homes. For that reason, it can help residential property managers access a wider range of jobs. Finally, may ARM education courses count towards earning the CPM designation. As a result, the ARM education courses are a solid first step towards earning the CPM designation. Compared to the average property manager salary, ARM's and CPM's earn significantly more over their careers.
For more information becoming an Accredited Residential Manager, contact the Institute of Real Estate Management.
Follow us on LinkedIn or Facebook or sign up for the Property Manager Insider Newsletter: