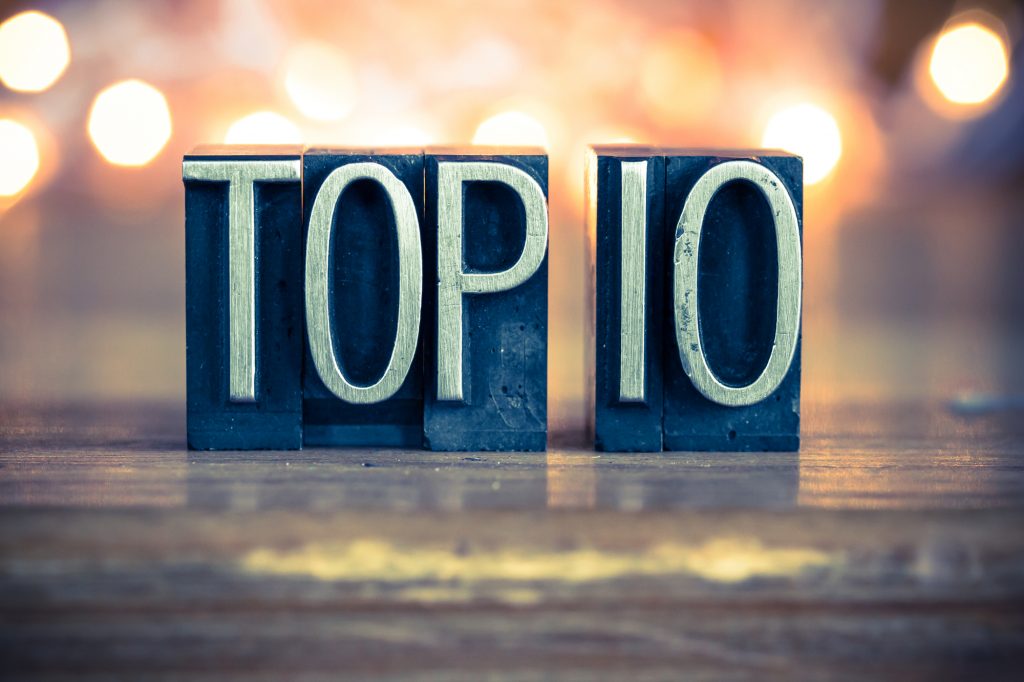 Top 10 Largest Retail Shopping Center Property Management Companies
Take a look at the 10 largest retail shopping center property management companies based on gross leasable area. Click on any company to learn more about their history and development.
8. Macerich – 51,072,000 sq ft
About The 10 Largest Retail Shopping Center Management Companies
About Simon Property Group

Headquartered in Indianapolis, Simon Property Group is one of the biggest U.S.-based real estate companies and the largest owner of shopping malls in the U.S. They currently have retail properties in 37 states and Puerto Rico. Melvin Simon and Herbert Simon started developing strip malls in 1960. In 1993 they officially founded the Simon Property Group. They specialize in ownership, development, management, leasing, acquisition, and expansion of income-producing retail real estate assets.

About Brookfield Properties

Brookfield Properties was founded in 1923 in Quebec and created a U.S. presence in 1989 with a headquarters in New York. They are responsible for a variety of commercial properties such as office, multi-family, retail, hospitality, and logistics. In 2018 they became the second largest retail shopping center management company by acquiring General Growth Properties.
About SITE Centers Corp

Previously known as DDR Corp., SITE Centers Corp was founded in 1965 by Bert Wolstein. Headquartered in Beachwood, Ohio, SITE Centers Corp manages approximately 106 million square feet of gross leasable area.
About Kimco Realty Corp

Kimco Realty Corp was founded in 1958 by Milton Cooper and Martin Kimmel. The company owns interests in 398 U.S. shopping centers and mixed-use assets. They are currently headquartered in Jericho, New York.
About Brixmor Property Group

Brixmor Property Group's history goes back to 2003 when Centro Properties Group joined with Watt Commercial Realty to form Centro Watt. The joint venture was ended in 2007 when Centro acquired the ownership stake of Watt Companies and renamed the company Centro Properties Group US. They were then acquired by The Blackstone Group in 2011 and the name was changed to Brixmor.

About CBL Properties

CBL Properties was founded by Charles B. Lebovitz in 1978. They deal mostly with shopping centers in the Southeastern and Midwestern United States with a headquarters in Chattanooga, Tennessee. Foot Locker, L Brands, and Signet Jewelers are among CBL's largest tenants.
About Washington Prime Group

In 2014, Washington Prime Group was formed as a spin-off from Simon Property Group. Headquartered in Columbus, Ohio, Washington Prime Group is responsible for 104 shopping centers in the United States.

About Macerich

Founded in 1964, Macerich was named after its founders Mace Siegel and Richard Cohen. The company currently owns 52 properties including Tysons Corner Center. Macerich is currently run by Thomas O'Hern and Edward Coppola with a headquarters in Santa Monica, California.

About Weingarten Realty

Weingarten Realty started out as a grocery store business in the 1880s. In 1980, the grocery operations were purchased by Safeway Inc. After that, Weingarten Realty became a public company and began to acquire shopping centers. They currently own interests in 170 properties.
About Regency Centers

Based in Jacksonville, Florida, Regency Centers is one of the largest retail shopping center management companies, specifically shopping centers that are anchored by grocery stores. Regency Centers Corporation was founded by Martin and Joan Stein in 1963 and became a public company in 1993.
Find Contractors Using BidSource
Property managers can use BidSource to have our team find a contractor ready to assist with your next project. Share your project details using the form below and our team will be in touch with a qualified contractor!